If you are starting a business in The UK, this site is full of FREE resources, useful information and local contacts to help you start and grow successfully.
Start Your Own Business (now over 12 years old) contains information and advice but, unlike other start-up sites, it also contains details of LOCAL organisations who can help you. The firms listed on each page have declared themselves to be 'new business friendly' and will welcome your enquiries.
Latest Start Up Articles
Keep up to date with the most recent business thinking from around the world
Over the years, we have amassed a large collection of articles which we believe you may find useful. The vast majority of these have been kindly supplied by experts in each relevant field.
Latest Business Tips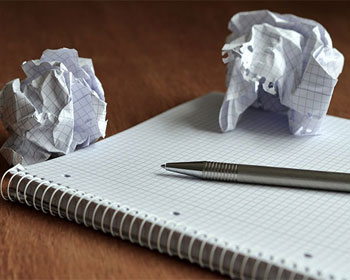 The Only Thing We Can Control
In business we often have to wear different hats and suddenly you find you are in charge of everything. They say you bring your business with you, so however you feel, will be reflected in your business and vice versa. You quickly need to realise bad stuff will happen and it's not always your fault. It's often he we react to things that either make them challenges to solve or problems to avoid.So tip of today is:-"the only choice we sometimes have is how we react to things, this doesn't stop challenges or problems happening, but does mean we keep grounded whatever happens. How are you going to react today?".
(11-12-17)
Talk talk talk!
Working on your own, starting up a new business can be very lonely at the beginning and you may feel that you have taken a big leap into the unknown. You are not on your own though, there are lots of people out there who have taken that jump before, so get networking!
(05-12-17)
Be Social
Social Media is all about being social and engaging with your audience. If you haven't got time to do this yourself, ask the professionals to step in.
(28-11-17)
Know where you audience hangs out
We use a lot of social media, and music based forums to find our clients, as we know that this is where they hang out. Take a few days to gather as much information about you target audience as possible!
(28-11-17)
Get Networking!
Getting involved with online & local networking groups is a very good way to build the relationships which will over time help to grow your business.Don't expect to turn up, deliver your pitch and get instant business from the people in the room on the day...it takes time to build the connections that will most certainly lead to business recommendations in the future.
(17-11-17)
Local Contacts
Find Local Help & Support
In addition to the information that applies to start-ups everywhere, we have also created LOCAL sections to help you find the help and support that is on your own doorstep. This includes, business advice, networking, funding & grants, accountancy, web design, and much more.