If you are starting a business in The UK, this site is full of FREE resources, useful information and local contacts to help you start and grow successfully.
Start Your Own Business (now over 12 years old) contains information and advice but, unlike other startup sites, it also contains details of LOCAL organisations who can help you. The firms listed on each page have declared themselves to be 'new business friendly' and will welcome your enquiries.
Latest
Keep up to date with the most recent business thinking from around the world
Over the years, we have amassed a large collection of articles which we believe you may find useful. The vast majority of these have been kindly supplied by experts in each relevant field.
Latest Business Tips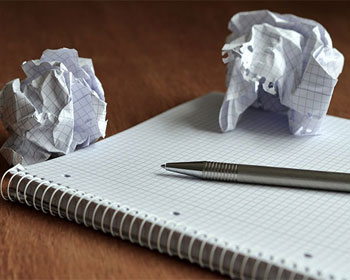 Local Networking Groups
Reach out and visit a few local networking groups.
()
Make sure your website is responsive.
By being responsive your website will display correctly across all devices such as smart phones, tablets, laptops and desktops. If your website is not responsive you will lose potential customers.
(17-05-18)
I have been there, its not easy but it is so worth the journey.
Nothing in life happens immediately, you have to believe in it, work at it and earn it - when we first started, a very, very influential person in my life (my Dad) said to me "do the very best you can for each and every customer, and you'll be ok"My Dad had a very successful company working as a local builder and was always booked up 3 months in advance, through 3 recessions! He always worked to this value, as do we now, going that extra mile to surprise and delight has a much longer benefit than the easier option of doing it "quicker and cheaper"
(15-04-18)
Don't be scared of rejection!
If you decided to become an entrepreneur, the idea of getting rejected shouldn't scare you. You might be rejected so many times by so many people. But you have to remember; sometimes you need one 'Yes' from only one person to change everything. So if you believe in your business idea, don't be intimidated by rejection. Keep going till you get your first Yes!
(12-04-18)
Networking
Business Networking is a great way of promoting your business but it is also an excellent way of finding services that will help you build your business and improve the service you provide. Plus you get to meet lots of like minded people who all want you to succeed. Search the web for your local networking groups first and then you will find out about others through the people you meet. I know of businesses that have achieved their success through networking. Good luck
(22-03-18)
Local Contacts
Find Local Help & Support
In addition to the information that applies to startups everywhere, we have also created LOCAL sections to help you find the help and support that is on your own doorstep. This includes, business advice, networking, funding & grants, accountancy, web design, and much more.