Why Don't I Rank in the Search Engines?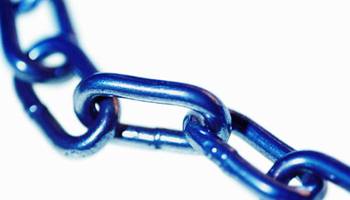 Over the last few years I have seen a huge increase in local business activity online; it seems as if the business owners have received the message about this new found method of online advertising but have then failed to recognise the elephant in the room.
That elephant which is lurking in plain sight is called Search Engine Optimisation.

This giant pain in the back side is what business owners fear the most, and to be honest they have the right to fear it, after all if they dont understand how it works and use it to its full potential their website may never been seen in the search results and therefore by potential new customers.

Many business owners I have met cant afford to hire a full time design agency to handle online marketing and so look elsewhere for help and guidance. (That is where I come in)

The first question I often get asked when a client comes to meet me is "why dont the search engines like my website and why dont I rank on the first page for my product and/or service".
The simple answer usually turns out to be that you have never told Google that your website exists and that it is about a particular product and/or service.

This does seems to be a common problem and unless you are telling Google that your site is about a particular subject it doesnt know what to rank it for let alone put it on the first page.

So my first step for website owners is; tell Google you exist...

Got to www.google.co.uk and register for an iGoogle Profile and then go to the link below and signup to Google Webmasters.

Link: http://www.google.com/webmasters

This free tool allows you to add your site to the webmasters profile and submit an xml sitemap. It will also show you over time if there are any errors in your websites accessibility and structure, but that is another topic altogether.

A sitemap is basically a list of the pages that are available on your website. By submitting a sitemap to Google you are inviting their search bots to come along and crawl through your entire websites content. This will surely get you ranking in their search index but it wont be the best results you can achieve, but it is a step in the right direction.

For more information on XML Sitemaps you can visit a popular resource here: http://www.xml-sitemaps.com/about-sitemaps.html

Once you have submitted your XML Sitemap to Google it can take some time for them to start ranking your website. Now this isnt the end of the road by a long way. You still need to tell Google what your website is about and although your content will do most of the talking there are some helpful pointers that will help to increase page ranking for particular search terms.

Next Article: In my next article we will look at how to change your websites content so that you can start targeting specific search terms, also known as keywords and keyword phrases.

We will also look at how to know which search terms are best to rank for. Sometimes what your site may rank highly for is a product or service name that doesnt generate any traffic at all...

Free Consultations:

If you require some immediate help with your website(s), email me on richard@blandydoes.co.uk or call me on 01536 355965.
Other Articles - Online Marketing