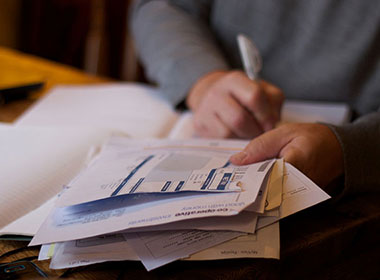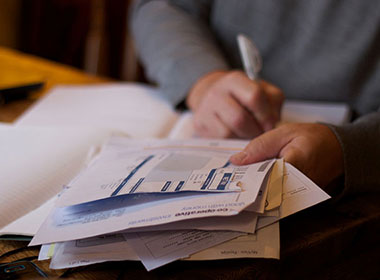 Keeping your books up to date is an essential ingredient to start-up and continued success. Not only do you have an obligation to the tax authorities, you need to keep on top of your finances so you know exactly where you are at all times.
It is tempting to undertake this task your self but there are compelling reasons for enlisting the help of a qualified bookkeeper. Most importantly, this will release you to concentrate on what you do best - actually the running the business.
If you offer bookkeeping services in the area, we will be delighted to promote your services in the directory below. (It's free!).
Recommended Local Partner
We are two friends who have a passion for accounting and bookkeeping and a desire to provide a service that can help business owners save their precious time and gives great value. Each business needs are different and we like to tailor our services to suit your requirements.

* VAT Returns
* Bookkeeping
* Payroll, PAYE and NI Returns
* CIS Returns
* Accountancy Services

As On the Spot Accountants (OTS), Teresa specialises in the following:

- Preparation and submission of financial and tax accounts
- Tax advice and tax planning
- Production and evaluation of business plans and funding applications
- Cost control, cash flow forecasting and margin improvement
- Financial processes, issue identification and resolution
- Management accounting and reporting
- Internal controls and audit of financebusiness processes

Now Bookkeeping
Tel: 07511 986348
Web: http://nowbookkeeping.co.uk/
Free Friendly Advice
If you would like some free friendly advice from a trusted local partner (without pressure or obligation), please complete and submit this form.
We assure you that your details will not be used for any other purpose. We hate spam and promise not to bombard you with unwanted correspondence.
Hampshire Bookkeepers

If you can help new business start ups or existing small businesses in the Hampshire area, we would love to promote you here free of charge. (Add Your Business)