Website MOT - 10 Quick Fixes to Improve Website Performance.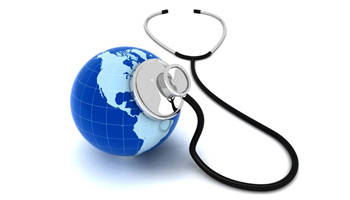 I am sure that your website is wonderful and that it is performing perfectly. However, like a top of the range car, it is not a bad idea to give your site a bit of an MOT every now and then to make sure that there a no little niggles lurking undetected.
Here a few easy checks that you can do yourself immediately.

1) Loading time

Your website may appear to load quickly if you have a sooper dooper computer and lightening fast broadband – but what about those visitors who do not have that luxury, what is their experience? As well as pleasing your customers, it is worth bearing in mind that Google now use loading time as a factor when indexing.

- Have a look at your site from a slower machine and find out first hand.
- Check your download speed at www.alexa.com
- Check your web pages to see if any thing can be trimmed (images are usually the biggest culprit).

2) Content

You will find many different figures quoted for how long you have to engage your website visitor - but the one thing that is consistent is that you do not get very long at all!

Have a look at your index page imagining that you are a visitor - is your key message clear to see at first glance? If so, is there then a clear call to action to encourage your visitors to either take the next step or to contact you?

3) Contact details

Are your contact details clear and easy to find? Does your contact form work? All the hard work of getting traffic to your wonderful site can be undone if they decide to buy/find out more and they cannot make contact.

- Check all forms and e-mail links
- Ask friends/relatives to visit your site and to let you know how easy it was to contact you.

4) Mobiles/iPad etc.

How does your site look on mobile devices? This market is expanding at a phenomenal rate and it is well worth having a look at your website on as many different devices as you can. If necessary, speak to your web designer to explore the ways that you can enhance this (if necessary).

5) Links

Are all of you internal and external links working properly? There is nothing more infuriating than clicking on a link that either does not work or takes you to a non-existent page! You can check using a free tool from Xenu.

6) Social Media

Do you have Twitter, LinkedIn and Facebook accounts? Are you promoting these on your site and encouraging visitors to engage with you. All three offer free widgets that are relatively easy to add.

7) Keywords

Is your site attracting the right traffic? Which keywords are shaping the way that your site performs in the search engines? Find out at: http://www.webconfs.com/keyword-density-checker.php

8) Flash/Music

You may love the throbbing techno sound that adds character to your site - but please be warned that his can be extremely irritating for visitors. If you must have music (which can slow your site down) please at least have a mute/off switch! The same rule applies to overuse of snazzy Flash movies.

9) Duplicate content

Googles algorithm is not impressed by duplicate content! If you have any fears that some of your pages are a little too similar, you can run a free test at www.duplicatecontent.net

10) Free promotion!

If you offer good s or services that may help new business start ups, please feel free to add your details to our site, this is completely free of charge and there are and no hidden conditions!
Other Articles - Web-design