How to stay on top of late payments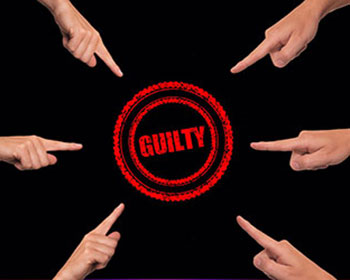 Completed a job and invoiced your client but haven't been paid? Sadly for many small businesses, this is a common occurrence.
From suppliers changing terms and conditions to clients demanding discounts not agreed at the outset, there are lots of reasons why payments can be delayed. Indeed, Sage recently conducted a study which found that around 17% of all payments to SMEs are late and on average these companies spend 15 days a year chasing late payments.

A shortfall in funds can cripple your cash flow, so its essential to keep on top of payments, especially in the early stages of running your enterprise. Just because youre not a major business doesnt mean you have to suffer in silence - theres plenty of extra measures you can take to get paid on time. To help small businesses and entrepreneurs with their finances, Sage has pulled together some of the most common reasons for late payments as well as top tips for getting paid:




How to avoid late payment problems

- Be clear about your payment terms

Set specific payment terms at the beginning of any contractual agreement. Its also beneficial to include these conditions on any invoices you send. If theres nothing in writing, then theres no proof. Having a specific payment due by date will also make it clear to the client that you expect to be paid by then.

That said, offering flexible payment options such as splitting the bill into two manageable chunks or regular instalments could be another effective way of getting paid.

- Keep reiterating the facts

When youre chasing an unpaid bill, you need to make it clear what you want to happen. If the payment is late, you should contact the client with the following:

● The payment terms
● The date you invoiced
● The fact that it is overdue
● Your new deadline for being paid

- Know your clients

Having a personable relationship with clients will pay off in the long run. Being able to contact the person who deals with your payments directly can make both your jobs easier. Try calling them up before a payment is due to check they received it - this shows great customer service, in addition to leaving them with fewer excuses not to pay.

If payment is still delayed, find out the reason for this and attempt to resolve any issues they may have had with your product or service promptly.

- Be persistent

Your clients may be deliberately making late payments to ease their cash flow, but only if they think they can get away with it. Dont hesitate to chase the payment the day after its due and keep on top of your client until they pay you.

- Send accurate invoices

Simple spelling mistakes, formatting errors or missing information can delay payments from your clients. Other common mistakes such as unexplained fees, not offering a variety of payment options or sending it to the wrong person can also make prompt payment less likely.

Its your responsibility to make it as easy as possible for your client to pay your invoice, so make sure it looks professional and includes all the necessary elements for it to meet VAT regulations:




- Dont let the problem escalate

If youve still not been paid, then you should stop supplying the client. If they rely on your product or service to run their own company, then this can be sufficient leverage to ensure you get paid on time.

Similarly, you have a statutory right to claim interest on late payments at 8% over the Bank of England base rate, so make sure your clients are aware that you will consider taking this action to encourage them to pay promptly.

For additional tips on setting up your finances, managing cash flow and strategies for growing your business, check out Sages Ultimate Guide to Basic Business Accounting.


Sage
Sage.com
Other Articles - Accountancy