Latest Tips For New Business Start Ups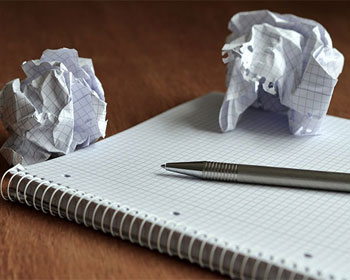 Here are some helpful business tips that have been kindly supplied by SYOB visitors.
We hope that you find them useful and help you avoid some of the most common business mistakes. If you would like to add a tip, we would be delighted to receive it.
Think about marketing
All too often we have seen new business owners and startups get completely wrapped up in the moment of actually creating a company and opening their doors to start trading, yet completely overlook the need to plan a marketing strategy to get their business seen online.<br/><br/>Remember to budget and also consider how you are going to market your company once you have started trading. Using Google (Search Engine Optimisation), Social Media and doing local networking are great ways to build your awareness and get new customers!
Vaccoda
(15-08-17)
---
Get the best company name.
Ensure your company name encompasses the exact nature of your business, this is more important now than ever before, especially where domain names are concerned.
Custom Marketing Resources
(11-08-17)
---
Expand your space to grow your business potential
Taking the next step and growing your business can be scary, especially if you are currently working out of your home. <br/><br/>Self storage space can be adapted and utalised in exactly the way you want to use it. It adds to overheads, but is a cheaper expansion method compared with renting a larger office space.
Titan Storage solutions Woking
(11-08-17)
---
Choose a job you love...
Choose a job you love, and you will never have to work a day in your life.
Dizzy Squirrel Design
(11-08-17)
---
Google Places
Get a Google Places listing for free and optimise to appear at the top of local searches.
ICAAL
(21-07-17)
---
Be prompt with your invoicing
If you are slack with your invoicing then your customers response is likely to be the same. Whilst there ensure you add the words "Please pay within x days"... If you don't ask you don't get!
My Invoice
(20-07-17)
---
Get Expert Help
I made the mistake of thinking I could do everything myself! Seek out expert help, even if it's something like a workshop to learn how to do things yourself. You will save a lot of time and pain! Networking is a brilliant way to find these resources as well as promote your business.
GSTM Solutions Limited
(26-06-17)
---
Create a FREE Google My Business Page
Create a free business page with Google. Make sure you verify your location as this can help you appear in the map pack.
Targeted SEO
(23-06-17)
---
Differentiate your business from your competition
When you differentiate your business, people remember you.<br/><br/>When they remember you, they spread the word about your business.<br/><br/>Step 1 Know your competition - know what they do and how they do it. You can glean this from mystery shopping or from speaking to their customers or suppliers<br/><br/>Step 2 Identify the signature element of your offering that makes you stand out. The key with the signature element is that it must must separate you from other providers & be valuable to your customers <br/>
Martin Munro
(15-06-17)
---
How to Make Your Tax Sexy
Use an automated software and send invoices from anywhere, even on your phone!
Tax Twerk
(07-06-17)
---
We are a small friendly team and always welcome enquiries from anyone who needs some guidance or from anyone who can offer help and support. Contact us.