Latest Tips For New Business Start Ups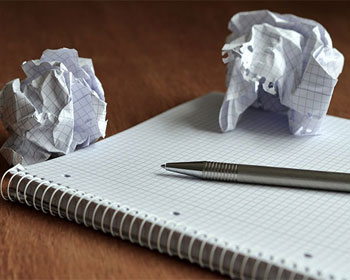 Here are some helpful business tips that have been kindly supplied by SYOB visitors.
We hope that you find them useful and help you avoid some of the most common business mistakes. If you would like to add a tip, we would be delighted to receive it.
Local Networking Groups
Reach out and visit a few local networking groups.
Caroline Swaine
()
---
Make sure your website is responsive.
By being responsive your website will display correctly across all devices such as smart phones, tablets, laptops and desktops. If your website is not responsive you will lose potential customers.
It'seeze Exeter
(17-05-18)
---
I have been there, its not easy but it is so worth the journey.
Nothing in life happens immediately, you have to believe in it, work at it and earn it - when we first started, a very, very influential person in my life (my Dad) said to me "do the very best you can for each and every customer, and you'll be ok"My Dad had a very successful company working as a local builder and was always booked up 3 months in advance, through 3 recessions! He always worked to this value, as do we now, going that extra mile to surprise and delight has a much longer benefit than the easier option of doing it "quicker and cheaper"
Make Me Local
(15-04-18)
---
Don't be scared of rejection!
If you decided to become an entrepreneur, the idea of getting rejected shouldn't scare you. You might be rejected so many times by so many people. But you have to remember; sometimes you need one 'Yes' from only one person to change everything. So if you believe in your business idea, don't be intimidated by rejection. Keep going till you get your first Yes!
TY Consulting Ltd
(12-04-18)
---
Networking
Business Networking is a great way of promoting your business but it is also an excellent way of finding services that will help you build your business and improve the service you provide. Plus you get to meet lots of like minded people who all want you to succeed. Search the web for your local networking groups first and then you will find out about others through the people you meet. I know of businesses that have achieved their success through networking. Good luck
K Bater Consultancy
(22-03-18)
---
Set up a customer base before anything else
Start building your customer base 12-6 months ahead of opening the business. It will give your company the right shape and direction. A bonus tip: don't wait with the launch until everything is perfect! Just go for it - it will get manic not matter what, you might as well be up and running!
The Longley Sales Academy Ltd.
(22-03-18)
---
Considerations when starting a business
We offer a large number of free helpsheets for business owners on our website, ranging from business and personal tax advice, notes on pension schemes, employment law and capital taxes. These can be found under the factsheet area of the site, there are also several specific factsheets for new business owners which offers advice on raising finance, help with business plans, credit control within a business and insuring a new company. The text box will not allow me to paste the link!
TCA Chartered Certified Accountants
(20-03-18)
---
Your Brand is the Door to your business
Impression is everything - you want your Brand, logo, identity to look professional and to have a holistic look to your website and social media content. Take time to consider colour, typography & message.
Oscar Creative Digital
(16-03-18)
---
Learn enough not to do damage
When starting your own business you will most likely need to wear multiple hats. Whether it be basic accounting, digital marketing techniques, sales, recruitment, you name it, you'll most likely need to play a hand in all. However, going deep into any one field can take you away from your core skills. So learn enough about each area so you can instruct somebody else how to do it when the time comes. This will enable you grow at scale without having to spin all the plates yourself at once. And most importantly know when you find someone competent to take on the role full time...because you cannot do everything!
Smoking Chili Media
(13-03-18)
---
Pricing structure and who you are
Ensure you value your own services and don't sell too cheap, if you're good or your prodcuts are good, people will pay. Be yourself be upfront and be confident.
Hornsby Accounts Ltd - Flexidesk
(06-03-18)
---
We are a small friendly team and always welcome enquiries from anyone who needs some guidance or from anyone who can offer help and support. Contact us.