Latest Tips For New Business Start Ups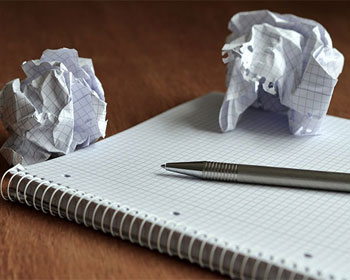 Here are some helpful business tips that have been kindly supplied by SYOB visitors.
We hope that you find them useful and help you avoid some of the most common business mistakes. If you would like to add a tip, we would be delighted to receive it.
Never Have A Plan B
Going into business is scary . Having a plan B, means a lack of belief in plan A. Burn your bridges!
Dock Street Designs
(07-10-17)
---
You are not alone.
Business Creation membership with the FSB will probably be the best step you take towards your future.
Howard Little
(02-10-17)
---
SEO Tip for Your Business Website
Find out what Headline tags are (H1, H2, H3 etc.) and implement them properly throughout your websites pages and content. No WordPress, or other platforms, themes tags are setup correctly for SEO, the tags are generally used for styling which is basically an easy way for the theme designers and developers, also most SEO companies to layout a page BUT all it does is ruin the pages targeting and ranking possibilities.
SEO Specialist Services Ltd
(24-09-17)
---
Be Prepared and plan before you leap
Prepare by research and study as much as you can about what you want to do. Then make a cash plan. Prepare a simple summary of where and when you expect to receive cash in to the business and compare those figures with a simple summary of where and when you expect to have to spend cash. If you are spending too much refine the plan or consider if its worthwhile pursuing at this stage. Would you start building a home without a plan? Do not start a business without a plan. Do not sign up long term commitments to rent property or assets without being sure you have money coming in to cover these costs.
iCanetwork
(18-09-17)
---
Easily Publish, Reply and Track performance across multiple Social Media accounts for free
Stacker makes it easy to Publish, Reply and Track performance across multiple Social Media accounts. Read and Respond to incoming messages across ALL your Social Media accounts from a single Universal Inbox. Simply add all your content into Stacker and they will publish each one at the best times throughout the day so that your fans and followers see your updates more often. I use Stacker for my Twitter and Facebook accounts. For two accounts their service is free. www.getstacker.com
Cotsmill Marketing Limited
(13-09-17)
---
Never underestimate the value of what you have to offer
It is so easy to feel that everyone else, every other business will be able to emulate you skills or offer business solutions. The thing to remember is that there is no one else on the planet who will offer the services you do, or the solutions you have because they are as unique as you are. Focus on honing your best attributes and believe in yourself and what you're doing. Do not under value the fact that you are unique. Also, don't under charge, offering competitive rates for businesses is different to under valuing what you provide - it is usually counter intuitive and bad for business in the long run. Keep positive, focus and know your worth.
Alcea Consulting
(13-09-17)
---
ITWW Pearls of Wisdom
Business networking is not an opportunity to hard sell. Networking is about making long-term contacts and friendships.
In Touch With Walsall
(06-09-17)
---
How to create exceptional direct mail
We have articles on our website thedirectmailcompany.co.uk giving advice on how to create the perfect direct mail campaigns.
Jamie Robinson
(06-09-17)
---
Great health and safety will take a business a long way
Great health and safety will take a business a long way - make sure your health and safety is 100% up to date and make sure you have in hand a health and safety competent person in place.
Steve Safety
(31-08-17)
---
Get the word out there
All new businesses need their staff to get out and talk about the company and what it does. The more you can communicate your business the more likely you are to make those initial contacts which will help you to start and grow.
Werks Group
(29-08-17)
---
We are a small friendly team and always welcome enquiries from anyone who needs some guidance or from anyone who can offer help and support. Contact us.