Latest Tips For New Business Start Ups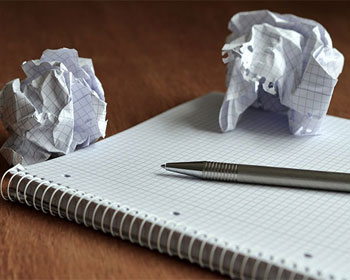 Here are some helpful start-up tips that have been kindly supplied by SYOB visitors.
We hope that you find them useful and help you avoid some of the most common business start-up mistakes. If you would like to add a tip, we would be delighted to receive it.
Your Brand is the Door to your business
Impression is everything - you want your Brand, logo, identity to look professional and to have a holistic look to your website and social media content. Take time to consider colour, typography & message.
Oscar Creative Digital
(23-07-18)
---
Local Networking Groups
Reach out and visit a few local networking groups.
Caroline Swaine
(22-07-18)
---
Make sure your website is responsive.
By being responsive your website will display correctly across all devices such as smart phones, tablets, laptops and desktops. If your website is not responsive you will lose potential customers.
It'seeze Exeter
(21-07-18)
---
Grow Your Online Presence
Use free advertising mediums to your advantage. Rank your website (SEO) to appear when people search for your keywords, promote your business in groups on Social Media for your local area or target area.
Isle of Wight Websites
(20-07-18)
---
Business IT, thinking of doing it yourself to save money?
As your business scales you need to have the correct systems in place to ensure your employees can work from anywhere, on any device, anytime - Securely, if IT is not your business then outsourcing this aspect ensures smooth operations from day one that will scale with your business - always ask for client recommendations from any IT provider, ideally from a client in a similar business vertical and that uses the proposed solutions for their business IT.
CloudTech24
(19-07-18)
---
Measure the performance of your website
Most startups get a website but they don't measure it's success on generating leads and the return on their investment. By adding Google Analytics and tracking links from different marketing campaigns you're able to determine where the best return on your marketing investment is.
Distortion
(18-07-18)
---
Paperless accounting is a simple concept
It's accounting with no paper! Yes, it can be done and HMRC are going to enforce it and make it the only way. They're labelling it "Making Tax Digital". It is the intention of HMRC that by 2020 all tax returns to HMRC must be digital, therefore paperless. Numberworx is already making the transition really easy for small business owners and 'one man bands'. Numberworx is pioneering paperless accounting.
Numberworx
(17-07-18)
---
Design your business to grow
Everyone starts up a new business wanting to save money on setup costs. Although you may find many free or very cheap services that underpin your business, consider how they will grow with you as you bring on staff. Plan in rework and spend within the first year to achieve this OR simply pay a little bit more for services and setup that will support your growth.
Blucando
(16-07-18)
---
Competition
Always keep an eye out for both Direct & Indirect Competition.
BCAMS Ltd
(15-07-18)
---
View your business from your customer's perspective
We all get absorbed in the products and services that we create and provide to our customers, but it's not how you view you company that's important, it's how your customers view you. Be empathetic, and helpful to your customers, making sure their questions are answered and their needs met even if it doesn't result in an immediate sale. In the long ran the reputation you garner will pay you dividends way being the quick sale approach.
21st Century Resources Inc.
(14-07-18)
---
Shout For Help
Founder Simon Cox says "Shout for help"For many years, struggling in business, I didn't shout for help. Spreading the load when faced with challenges in business is what makes people successful in business and the ability to shout for help is what makes your business succeed.I wish I had done this but I didn't. Now The Business Counsellors help support business owners and people wanting to make the step into business by bringing support, compassion, experience and knowledge to help our clients.Why not book an appointment today and lets help you get through your challenges.
The Business Counsellors
(13-07-18)
---
Start Small, Think Big!
It's the little things in life that makes the impact that you desire!
Living-In-Scunthorpe
(12-07-18)
---
Get Yourself an Accountability Partner
Accountability isn't rocket science but it works. The simple fact that if somebody is going to ask you about something, makes you do it! Your accountability partner could be a relation, a buddy, somebody else in business, group sessions or a business mentor.
Project Complete
(11-07-18)
---
We are a small friendly team and always welcome enquiries from anyone who needs some guidance or from anyone who can offer help and support. Contact us.