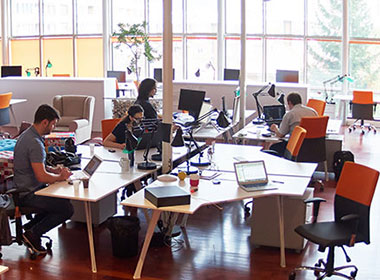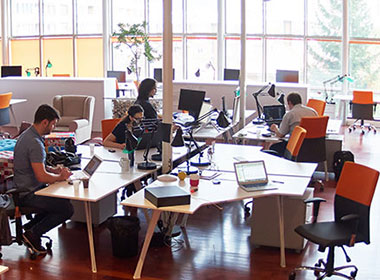 Graphic Design should be one of the first considerations for any new business.
Your image or brand will appear on all your business stationery including business cards, letterheads, compliment slips, flyers, leaflets and any other printed material. If you want to make a good first impression, it is worth investing in good design!
Beckenham design companies keen to help you are listed below.
Recommended Local Partner
I am a Designer & Creator based in Kent

First and foremost, I'm a thinker. I think outside the box, inside the box, inspect the material, analyse the creases – all that jazz. Secondly, creativity runs directly through my bones.

FREELANCER VS AGENCY

A growing number of my clients prefer using a freelance graphic designer to hiring a design agency – and this is due to a few main benefits. The biggest benefit being that the work delivered by a skilled freelance designer (with agency experience) can be exactly the same as you'd get from a top branding agency but at a fraction of the price – because a freelancer has fewer overheads. You also get to work much more closely with your designer, instead of relaying everything through an account manager.

MY APPROACH

Each project I work on is an opportunity to do some amazing work that connects with the intended audience and brings increased success to the client.

Every mark has to have a purpose. Each individual element of your design should be necessary, not indulgent.

I always follow a strategic approach; identify your brand's strengths and weaknesses, get to know your company culture, research your audience, your competition, and the current market.

ONE CLEAR MESSAGE

My focus is on conveying your message graphically, in as simple a way as possible. Less is more. Whatever the purpose of the advertising the campaign I ensure that it is both intelligently conceived and beautifully executed.

JM Design
Tel:
Web: https://jamiemelville.co.uk
Free Friendly Advice
If you would like some free friendly advice from a trusted local partner (without pressure or obligation), please complete and submit this form.
We assure you that your details will not be used for any other purpose. We hate spam and promise not to bombard you with unwanted correspondence.
Latest Design Articles
If you run your own business in Beckenham and would like to learn more about graphic design, image, and branding, we have compiled a library of useful resources and frequently asked questions which we hope that you will find both interesting and useful.
Beckenham Graphic Design

If you can help new business start ups or existing small businesses in the Beckenham area, we would love to promote you here free of charge. (Add Your Business)