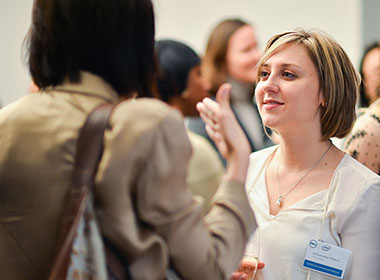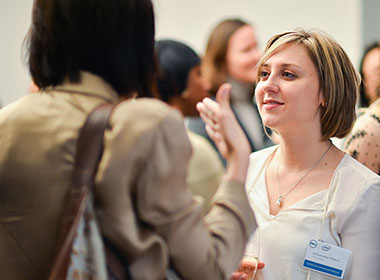 Business Networking is a great way to make new friends and business contacts
If you are self employed or run a small firm in Winchester, we would strongly recommend that you consider adding networking to your marketing strategy. Not only does it widen your circle of business contacts, it can keep you in touch with what is going on in the local business world, and potentially bring in more trade!
You will find a list of Winchester based business networking clubs below, but if you want to learn more about networking, please visit our national Business Networking section.
Recommended Local Partner
If you're a business owner you'll know it can be a lonely place at times, with plenty of pressures to boot. If you're looking to grow your business, Collabor8 is here for you. It's a supportive networking community full of business owners who are looking to connect, collaborate and encourage one another as they grow.

With a relaxed format and simple structure that means nobody feels left out, it's a great way to get to know like-minded individuals, find people who can help you on your journey, glean advice, information and ideas, as well as finding new business.

With meet-ups across Hampshire approximately seven times a month, there's something for everyone.

Avoiding early mornings, the mid-morning meetings are intimate with a maximum of 15 attendees to ensure you get a chance to really get to know everyone. The evening events are limited to 25 so you can meet more of our members whilst following the same structure as our daytimes – perfect for those who need to have commitments during the day.

Membership is just £20 a month, with no hidden extras to pay for meet-ups, and no fixed commitment periods. You can attend as many met-ups as you like within your membership fee, subject to availability of tickets. Unlike many other groups, we don't have lock-outs and welcome multiple members of the same profession, as this facilitates collaboration. There's also a secret Facebook group for members to communicate between meet-ups.

Visitors are welcome to come along twice – booking is available at £10 per ticket, via the Events section of our website.

Want to grow? Come and connect with us at Collabor8 – people in business
Collabor8
Tel:
Web: https://www.collabor8here.co.uk
A Friendly Welcome Awaits!
The idea of business networking can seem terrifying to some people.
Yet it is vitally important to business these days, a great way to make contacts and increase business without a lot of cold calling. It is actually quite easy and painless. All you need to do is attend a networking event and begin making connections for yourself and your business.
If you would like to know more about networking in the area and where to find a friendly welcome, please complete and submit this simple form.
We assure you that your details will not be used for any other purpose. We hate spam and promise not to bombard you with unwanted correspondence.
How to Network - Free Factsheet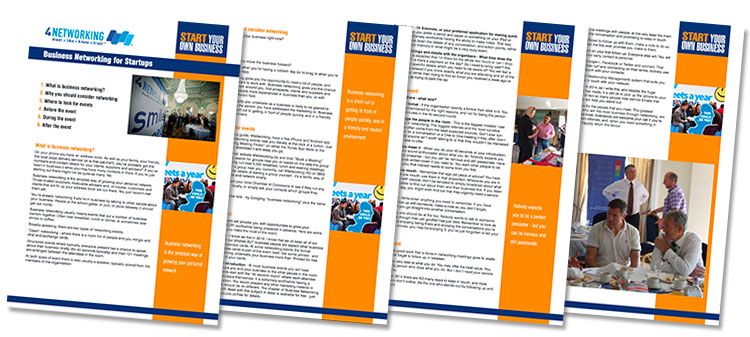 Free guide to successful networking
A simple to follow guide to networking written by Stef Thomas, author of 'Networking for Dummies'.
Attending your first networking event can be quite intimidating if you do not know what to expect. This factsheet outlines the most important "dos and don'ts" to ensure that you get the most out of every gathering. Even if you are a seasoned networker, it may serve as a useful reminder of how to get the most out of your networking.
Your Networking Questions Answered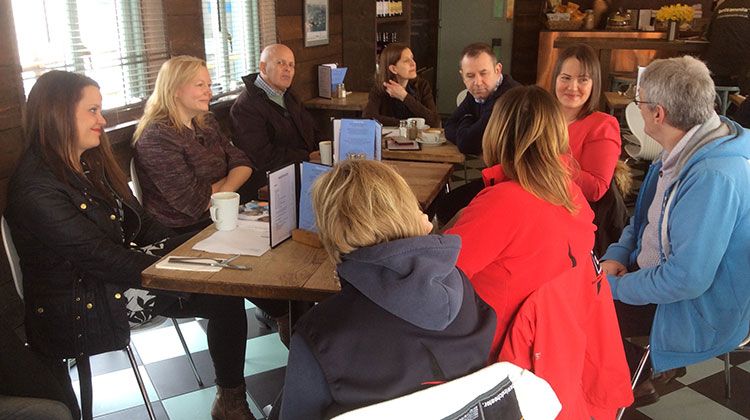 If you run your own business in Winchester and would like to learn more about business networking, we have compiled a library of start-up resources which we hope that you will find useful.
Here are some of our most popular business networking articles.
Winchester Business Networking

If you can help new business start ups or existing small businesses in the Winchester area, we would love to promote you here free of charge (add free listing).