Planning is the Key to Success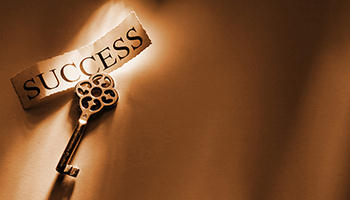 You need to have a focus and a direction in running your new business and this will drive you forward to success.
Below are some useful tips for planning and setting up your new business

Advice for setting up your new business: Planning your business
Written by Frank McGivney BA ACMA CGMA

Contact 0469293891 fmcgivney@live.com

Before you decide to set up your new business

(1) Market Research Carry out market research and investigate the business you are proposing to start

(2) Pick the right name which will reflect the service or product you want to sell

(3) Prepare projections to forecasts to determine whether the business is likely to make money

(4) Decide what structure is most appropriate, i.e. should you operate as company or sole trader/ Partnership

When you are setting up business

(1) incorporate a company with the companies registration office if you have decided to operate as a company

(2) or register a sole trader business name with the companies registration office if you are going to be a sole trader or partnership

(3) register with revenue commissioners for relevant taxes such as corporation tax, income tax, vat, paye employer and relevant contract tax

(4) set up bank account, this may take up to ten days

(5) advertise and market your product or service to your target market

Once you have set up your business you need to establish

(1) Sales control. This involves having an invoice book , setting up a system for sending out monthly statements, setting credit limits for customers and having a system for collecting money .

(2) Purchase Control: this involves choosing suppliers of goods and services, putting in place payment schedules for paying your bills, setting up direct debits for some bills such as electricity, telephone etc

(3) Financial management. This involves controlling your finances, you need to ensure you get in all the money that is owed to you in a timely manner and then controlling your spending so that you can pay important bills when they fall due.

(4) Control expenses you need to find the best value for the goods and services you purchase that gives you the quality you need at the best price.

(5) Keep records. You need to establish a system to record purchases and sales. You have to keep all your invoices. You should file your bank statements. Make sure you fill out all your cheque stubs legibly.

(6) Do your tax returns on time. Make sure you meet all relevant deadlines for filing returns and pay all taxes as they fall due

I have more detailed articles on most of these subjects on http://frankmcgivney.blogspot.ie/ or you can ring me Frank McGivney on 0469293891 or email me on fmcgivney@live.com for more detailed advice on any of the above. I offer a full accountancy and tax service.
Frank McGivney
Frank McGivney & Co. Ltd
Other Articles - Start-Ups