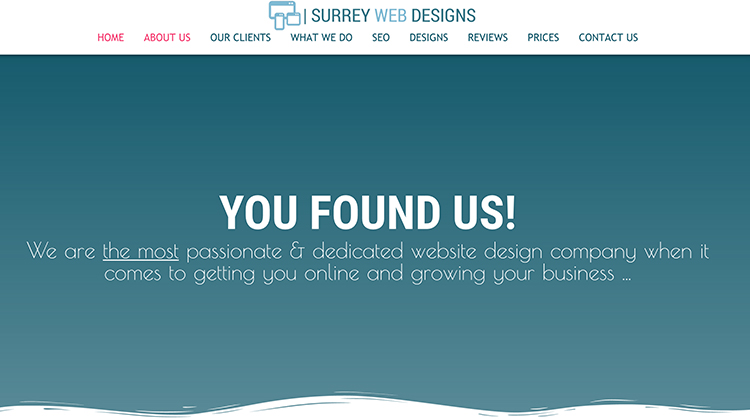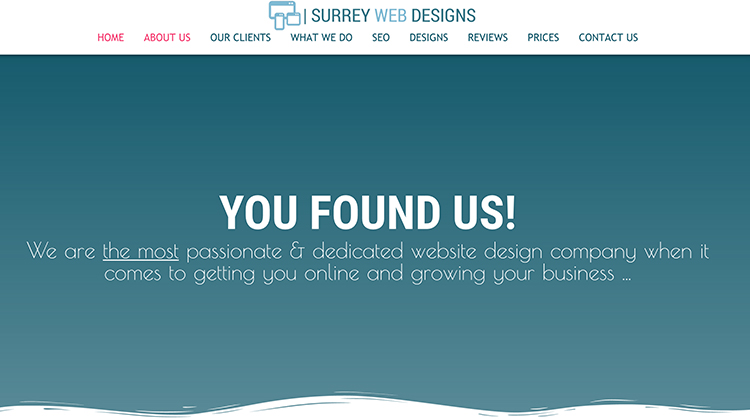 Do you need to find a local web designer, are you thinking of having a new website, or would your current site benefit from an update?
The rapid growth of the internet has meant that a company's website can often be the first point of contact for potential customers. Accordingly, good web design becomes even more important. Using a professional web designer is the first step towards maximising your online business.
If you are starting up or already run a small business in Spelthorne, it makes sense to use a web designer based in Spelthorne. Local designers specialising in web design who are prepared to help small business owners and new business start ups in the area are listed below.
Recommended Local Partner
Surrey Web Designs deliver creativity for award winning ITV celebrity hairdresser Leo Bancroft, we are trusted by the local Citizens Advice Service, host corporate designs for defence companies and provide a personal touch for professionals. For an example of our work please see https:leobancroft.com

Based in Surrey, we are close knit team providing a personal one on one service to our clients. Our designers have worked together for over 25 years and deliver stunning, bespoke designs, with functionality and automation at a manageable price.

WEB DESIGN | MOBILE FRIENDLY LAYOUTS | SEARCH ENGINE OPTIMISATION | HOSTING | SOCIALS | SUPPORT

Our clients enjoy a complete online solution for one price, which covers everything needed to help you grow your online presence.

No web design company owns Google and is therefore unable to guarantee 1st page results. Whilst we are driven by your Google ranking, we always manage new client's expectations, only guaranteeing to apply the same tested and trailed method of Search Engine Optimisation that has seen all our established clients rank on page one of Google.

We work with our clients to understand their business and build their website around their SEO. In response to our service and ongoing hosting support, our clients have given us a verified solid 5-star Google business rating.

Ready to discuss your new or replacement website? Call our sales manager Sarah for a no obligation chat on 07512 443336
Surrey Web Designs
Tel: 07512 443336
Web: https://www.surreywebdesigns.com/
Free Friendly Advice
If you would like some free friendly advice from a trusted local partner (without pressure or obligation), please complete and submit this form.
We assure you that your details will not be used for any other purpose. We hate spam and promise not to bombard you with unwanted correspondence.
Latest Web Design Articles
If you run your own business in Spelthorne and would like to learn more about web design, we have compiled a library of useful resources and frequently asked questions which we hope that you will find both interesting and useful.
Spelthorne Web Design

If you can help new business start ups or existing small businesses in the Spelthorne area, we would love to promote you here free of charge (add free listing).