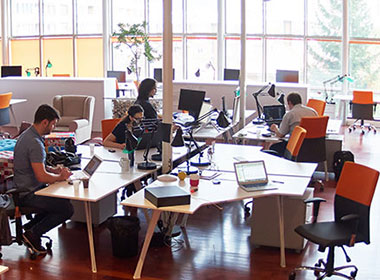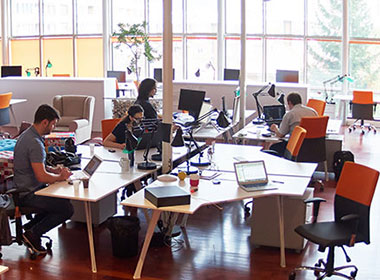 Graphic Design should be one of the first considerations for any new business.
Your image or brand will appear on all your business stationery including business cards, letterheads, compliment slips, flyers, leaflets and any other printed material. If you want to make a good first impression, it is worth investing in good design!
Clevedon design companies keen to help you are listed below.
Recommended Local Partner
Edgeways is the home of Clevedon based graphic designer, Nicole Channon. Nic has studied Graphic Design at degree level and has more than seven years of professional industry experience (agency, in-house and freelance). Edgeways was founded with the aim of providing design support to small and medium size businesses, helping them get their message across and get a word in edgeways (see what I did there?!)

Edgeways isnt a multi-national agency with fancy city centre offices and inflated designer egos. I wont try to dazzle you with marketing jargon or railroad you into trendy or expensive solutions. What I will do is listen carefully, work my little socks off to understand your business inside out and then work closely with you to develop the best possible creative solutions for your organisation.

At Edgeways all clients are equal and I work hard to build close relationships with each and every one. That personal touch not only brings clients back time after time but also helps to generate the very best solutions for every job.

Unlike larger design and marketing agencies, Ill manage your project personally, from the first consultation to the final handover and ill be available to answer questions and offer friendly, sound advice at every step along the way. Whether youre a start up who needs to make a tiny budget work extra hard, or an established business ready to make an investment in professional design, Edgeways will find a solution to suit your needs, your timescale and your budget.

For a friendly chat (and maybe a cuppa and a biscuit if youre nearby!) get in touch and well get to work on making your ideas come to life.
Edgeways
Tel: 07597 570068
Web: http://www.edgewaysdesign.co.uk
Free Friendly Advice
If you would like some free friendly advice from a trusted local partner (without pressure or obligation), please complete and submit this form.
We assure you that your details will not be used for any other purpose. We hate spam and promise not to bombard you with unwanted correspondence.
Latest Design Articles
If you run your own business in Clevedon and would like to learn more about graphic design, image, and branding, we have compiled a library of useful resources and frequently asked questions which we hope that you will find both interesting and useful.
Clevedon Graphic Design

If you can help new business start ups or existing small businesses in the Clevedon area, we would love to promote you here free of charge. (Add Your Business)