Commercial Photographers In Beckenham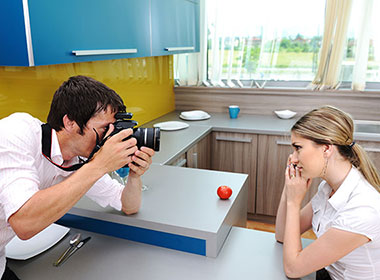 The importance of your appearance both on the Internet and within your marketing materials means that you will almost certainly need some good quality photographs of yourself, your business or products.
Your opportunity to impress potential customers, particularly online, is strictly limited and it is therefore vital that you utilise every possible advantage. One way that you can do that is by ensuring that the photographs that you use are not only unique (avoiding stock photos where possible) but of the best quality possible.
It can be tempting to just pick up your own camera and to take the relevant shots. However, you will increase your chances of presenting a professional image and attracting new business by using a professional commercial photographer.
Free Friendly Advice
If you would like some free friendly advice from a trusted local partner (without pressure or obligation), please complete and submit this form.
We assure you that your details will not be used for any other purpose. We hate spam and promise not to bombard you with unwanted correspondence.
Beckenham Photography

If you can help new business start ups or existing small businesses in the Beckenham area, we would love to promote you here free of charge. (Add Your Business)

David Bartholomew Photography
http://www.davidbartholomew.co.uk
With many years experience of new business start ups from a photography and marketing angle, I can cover your photography requirements. I work closely with PR, design and marketing agencies in Kent and also have many contacts with the local press.

Tiny Robot
http://tinyrobot.design
Web Design, Photography & Video in one easy to swallow package. 85% of consumers are searching for local businesses online. You need to be where your clients are. Each day more of your existing and potential customers are searching on mobile devices.