London Business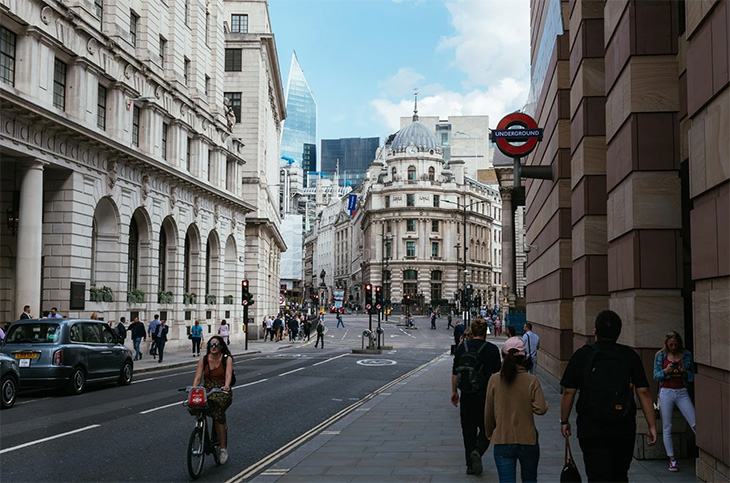 London is an enterprise hot spot and a breeding ground for new business start-ups.
This is hardly surprising really. With a population of around 9 million people, Greater London can provide masses of potential customers even before you start to consider national and international markets. The only downside is that there are already over 1 million privately owned businesses already in existence, which means that there is plenty of competition.
This makes it all the more important to make sure that you have thoroughly thought through your idea, determined that there is likely to be sufficient demand for your new product or service and that you have a good reason why customers should buy from you rather than anyone else.
The good news is that there are a number of organisations who are keen to ensure that your new venture is a success. In the first instance, your local borough wants businesses to survive and contribute to the local economy. This could be as a tax payer, employer, occupier of commercial property or as a business ratepayer. We have created separate sections for each London Borough so you can locate the help that is available on your doorstep.
London Boroughs
Select your local borough: Barking and Dagenham, Barnet, Brent, Southwark, Bromley, Camden, Croydon, Ealing, Enfield, Greenwich, Hackney, Hammersmith & Fulham, Harringey, Harrow, Havering, Hillingdon, Hounslow, Islington, Lambeth, Lewisham, Merton, Newham, Redbridge, Richmond upon Thames, Southwark, Sutton, Waltham Forest, Wandsworth
Business Support
I am sure that you are brilliant at what you do but sadly that doesn't always mean that you are going to automatically as good at running a business doing just that.
You are undoubtedly aware that there those niggly considerations like legal structure, accounting, tax, national insurance, marketing, customer service, websites and much, much more! It is almost impossible to be an expert in all of these subjects regardless of how much time you have spent online and reading start-up books.
If there is one bit of advice that I would give to anyone starting a business is that they should seek advice! However, this does not mean that you should listen to anyone who thinks you have a great idea nor should you be put off by those who think you are mad (they may be right though!). We have tried to include details of the businesses and organisations who can offer you impartial advice, and you will be pleased to hear that much of it is FREE! Select your local area and follow the link to 'Business Advice'.
Business Funding
Making sure that you have sufficient resources to both start and maintain your business in the early stages is vital and running out of money is one of the most common reasons that new businesses fail.
Having said that, you don't want to saddle yourself with debt and interest unless you really have to do so. Ideally, you will have saved up enough cash already or maybe be able support yourself in the early stages with a full or part time job.
If you do need to access some start-up funding, the safest route is probably to take advantage of the Start Up Loan Fund . This is Government funded, has a fixed interest rate and applications are judged on the merit of the business. Although they have a moral obligation to try and ensure that the loan will genuinely help and cannot accept applications from anyone who is already heavily in debt or has a shocking credit history, loans are unsecured and their criteria is less stringent than if you were to apply to a bank, who would almost certainly demand some form of security.
You may also like to read our article about funding and grants.
Business Networking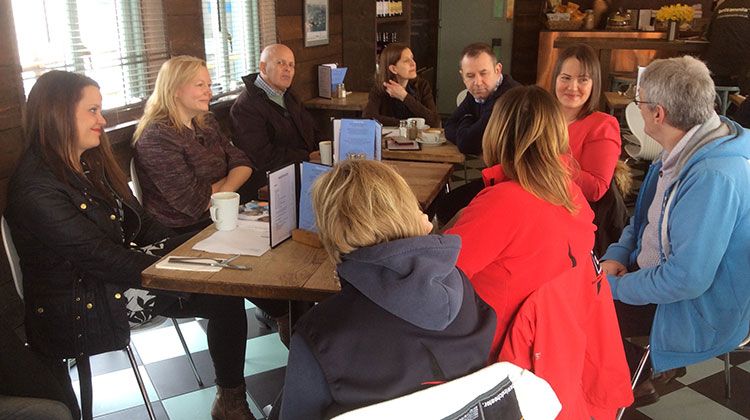 Even if you are doing this by yourself, you don't have to be alone.
Business networking is a great way to meet like-minded people who can share their experience, offer support and may even become customers (but don't go networking with that sole aim - you will very quickly alienate everyone else in the group). A good starting point could be the London Chamber of Commerce but a search of the business networking section or your borough (see links above) will give you an idea of what is available nearby. Some London-wide networking groups are also listed in the Key Contacts section below.
Key London Contacts
'You don't know what you don't know' is a phrase that is so applicable to starting a new business.
London is a great place for start-ups but your chances of success are dramatically improved if you make the most of the support that is available locally. Click on logos to visit their websites.