Merseyside Business Advice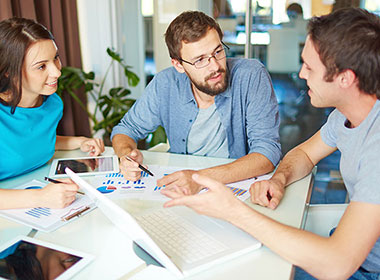 Merseyside businesses are more likely to succeed if they seek and act upon the advice of a professional business adviser. This page should point you in the right direction.
"You don't know, what you don't know" is a great saying and so applicable to starting a business. There are so many considerations in the early stages that taking advice from an experienced business adviser will dramatically increase your chances of success.
See list of local business support organisations below.
Free Friendly Advice
If you would like some free friendly advice from a trusted local partner (without pressure or obligation), please complete and submit this form.
We assure you that your details will not be used for any other purpose. We hate spam and promise not to bombard you with unwanted correspondence.
Free Business Planning Resources
The following items are in our FREE start-up pack and can be download individually or as part of the whole pack.
Merseyside Business Advice

If you can help new business start ups or existing small businesses in the Merseyside area, we would love to promote you here free of charge. (Add Your Business)

John Grimes Consultancy
http://www.johngrimesconsultancy.co.uk/
John Grimes Consultancy is a new type of business consultancy firm that has one very clear and firm objective: to enable people to establish their own businesses by allowing them to tap into a wealth of expertise in an instant and to supply valuable insight, information, knowledge, and expert support to entrepreneurs, small and medium enterprises (SME) and top executives to help

One Economy
http://www.one-economy.co.uk/
Starting your business? You may be simply thinking about starting a new business in the coming weeks or months, or you may have already fully committed to the journey. Whatever stage you are at, you need to ensure that you have the right planning, strategies and systems in place to ensure you are on the right track from the onset. Our professional advisers can help you with: Business structures, Incorporation of the business, Business growth and planning, Financial management, Marketing strategies Through the Business Start Up Programme you can access: * Bespoke, one-to-one support to start your business. * Access to specialist guidance, knowledge and expertise * Accredited advisers who understand all forms of business and enterprise * Assistance to access suitable forms of funding to support your ambitions Depending upon your location, grant funding may be available so your business start-up support is free of charge. Such support is dependent upon grant funding eligibility at the time of application.