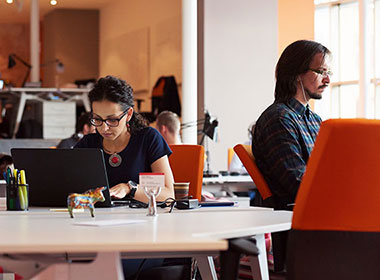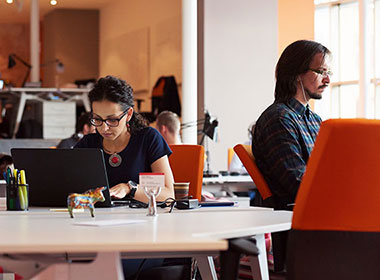 Do you need to find a local web designer, are you thinking of having a new website, or would your current site benefit from an update?
The rapid growth of the internet has meant that a company's website can often be the first point of contact for potential customers. Accordingly, good web design becomes even more important. Using a professional web designer is the first step towards maximising your online business.
If you are starting up or already run a small business in Lincolnshire, it makes sense to use a web designer based in Lincolnshire. Local designers specialising in web design who are prepared to help small business owners and new business start ups in the area are listed below.
Recommended Local Partner
Web Design- Bespoke Websites For Your Business

web designHaving a professionally built website is not only beneficial, but a necessary requirement if you want to stand out from your competition. Since 1995 we have focused on designing user-friendly websites to get your specific business or organisation found on the Internet and more importantly within your budget.

In today's technological age, people are not searching for you in phone books anymore. Potential clients are Googling you, searching your website for contact information, and comparing your website to your competitors in order to determine who suits their needs the best. Therefore it is vital that your website portrays the best image for your business.

With the increase in mobile devices, we provide you with a responsive website which will adapt to the device you are using it on without any pinching, zooming or scrolling. Many of our competitors insist on you requiring a separate duplicate mobile-friendly website. Having duplicate content on the internet may negatively affect your site being found in the Search Engines.

Prior to having your custom website designed you need to purchase a domain name, which we can supply you with for as little as £10 per year. Once you have a website, then it needs hosting on a secure server. We offer affordable high speed SSL secure hosting based in the UK from the smallest business page site to the largest, high traffic e-commerce website.

We are also specialists in Content Management Systems which allow you to amend your own website, whenever and wherever you like without having to pay us for each update – if you can take photos and use a basic word processor you can make changes to your website.

Want to sell products and services on your website, we can integrate e-commerce for relatively little cost to allow customers to purchase direct from your website.

For more information on any of these services, please contact us today for impartial advice. We will sit down with you and guide you every step of the way to get your business on the Internet. As we're based in Lincolnshire and like coffee, you can discuss with us in person so we understand your business and its needs. We'll continue to work with you to help get the best out of promoting your business online.

Lincolnshire IT Ltd
Tel: 01522 246008
Web: https://lincolnshire.it/
Free Friendly Advice
If you would like some free friendly advice from a trusted local partner (without pressure or obligation), please complete and submit this form.
We assure you that your details will not be used for any other purpose. We hate spam and promise not to bombard you with unwanted correspondence.
Latest Web Design Articles
If you run your own business in Lincolnshire and would like to learn more about web design, we have compiled a library of useful resources and frequently asked questions which we hope that you will find both interesting and useful.
Lincolnshire Web Design

If you can help new business start ups or existing small businesses in the Lincolnshire area, we would love to promote you here free of charge (add free listing).