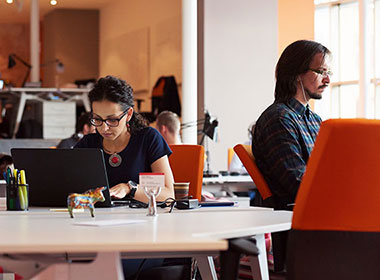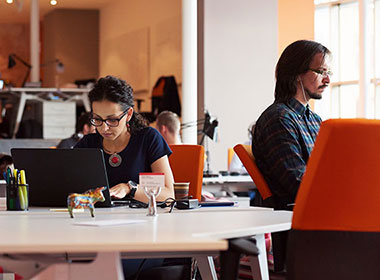 Do you need to find a local web designer, are you thinking of having a new website, or would your current site benefit from an update?
The rapid growth of the internet has meant that a company's website can often be the first point of contact for potential customers. Accordingly, good web design becomes even more important. Using a professional web designer is the first step towards maximising your online business.
If you are starting up or already run a small business in Bristol, it makes sense to use a web designer based in Bristol. Local designers specialising in web design who are prepared to help small business owners and new business start ups in the area are listed below.
Recommended Local Partner
Connect Digital Marketing - Established because we recognised the need to make quality digital marketing services accessible to start-up and small businesses.

We specialise in
- Website design
- Social media marketing
- Pay-per-click management
- Search engine optimisation

We understand that managing a business and carrying out the day-to-day work is not easy! So we work with you to build an effective digital marketing campaign enabling you to focus on what you do best and utilise your potential.

We have had some great results with the many start up businesses we have worked with. Here are few testimonial extracts from our clients:
I feel very looked after, and very lucky to have such a great website which is a huge asset to my business. I will recommend and sing Connect Digital Marketings praises to anybody who needs a service they can provide. The benefits will continue long after your site is completed....

We are now competing at the top of Google alongside larger businesses and our website is seen and viewed by a lot more people than before we used PPC

I would definitely recommend Connect Digital Marketing to anyone who is thinking of setting up a website and need help promoting it online

Highly recommend Connect Digital Marketing. Attention to detail, guaranteed!!!...

We truly want the best for you and your business. You will always have our support and advice and together we will work towards the ultimate goal of getting the results you want!

Our commitment and passion to see our clients succeed is shown through the one-to-one dedicated support that comes with every service.

Get in touch now to kick-start your business!

Email: dan@connect-digitalmarketing.co.uk
Facebook: connectdigitalmarketing
Twitter: @connectdm_
Connect Digital Marketing
Tel: 01275 546249
Web: http://www.connect-digitalmarketing.co.uk
Free Friendly Advice
If you would like some free friendly advice from a trusted local partner (without pressure or obligation), please complete and submit this form.
We assure you that your details will not be used for any other purpose. We hate spam and promise not to bombard you with unwanted correspondence.
Latest Web Design Articles
If you run your own business in Bristol and would like to learn more about web design, we have compiled a library of useful resources and frequently asked questions which we hope that you will find both interesting and useful.
Bristol Web Design

If you can help new business start ups or existing small businesses in the Bristol area, we would love to promote you here free of charge. (Add Your Business)