Why have a business plan?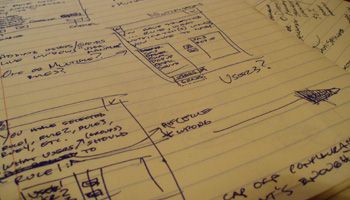 A quick guide as to why a company needs a well researched business plan.
1 More companies stay in business.
Studies by organisations such as business link show that companies that are in business and generate higher than average profits mostly have a business plan that they follow.

2. You can understand what to do.
Not knowing why things go wrong, why customers dont buy or return, why your competitors are better or more respected than you is a recipe for disaster. Your plan will help you analyse your business

3. You can allocate resources better.
No company can do everything. You will need to prioritise the work required in the coming year. Choose no more than 7/8 key projects to work on and you will see the results.

4. You will understand your finances.
If you are always overdrawn at the bank or find it difficult to get new finance then youll need to forecast your sales and costs. But what are they? Work all of this out with your plan.

5. Everyone is aware of your plans.
You and your staff, bank manager and other interested parties all need to know the direction the company is going. This is important to pull everyone into the same direction and develop good teamwork.

Planning helps you understand your business. It can be frustrating when there are no customers about and you dont know why.

If you are looking at starting a new small business and need a bank loan then youll want a fast and easy way to write a business plan thats going to get your finance approved at the first time of asking.

If you have never written a business plan before the whole process can feel daunting especially when it comes to financial projections and marketing. So thats why we have developed a range of ready-made business plans that already have all the required sections already completed so all you need do is customise the plan for your own business.

Established in 2001, Teneric Business Plans Ltd have sold over 50,000 plans worldwide. These plans and our consulting services are guaranteed to get you bank finance or we refund your purchase. So whether you download a sample business plan or get us to write a business plan for your start up business you can be rest assured that you have the best resources to hand.

Our exclusive ready made "sample business plans" are available to download online and are quick and easy to customise for your own business. Browse our library of plans at www.teneric.co.uk or contact our consultants to write your plan for you.
Teneric Businesss Plans Ltd
http://www.teneric.co.uk
Other Articles - Planning