Our Favourite Business Books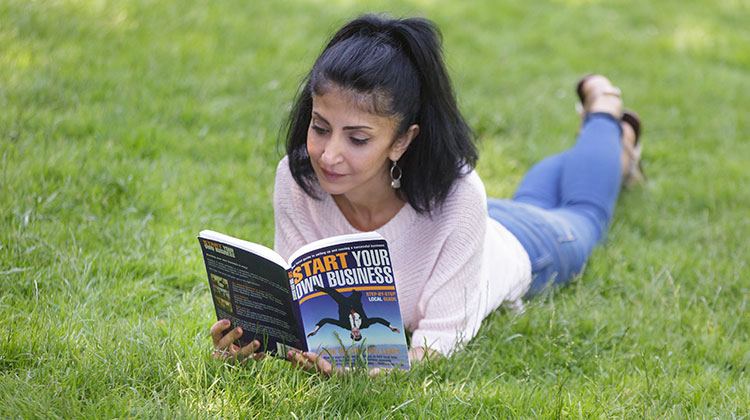 There are thousands of books dedicated to every aspect of starting and running a successful business but which are worth taking the time to read?
This is a genuine list of the titles that we have read ourselves and are happy to recommend.
If you know of any others that should be added to the list, please do let us know. If you are a publisher - we do accept review copies!

The E-Myth Revisited
by Michael Gerber
'Why most small businesses don't work and what to do about it'. This is an essential read for anyone who runs their own business or is planning to do so. That is not too say that you need to take everything at face value! The biggest benefit that I found from reading this book was that it made me look at the way that I was approaching my work in a dramatically different way. It became obvious that I had fallen into the trap of trying to do everything myself and that this was not the way to achieve success.
Buy now from Amazon

The 1 Thing
by Gary Keller
The surprisingly simple truth behind extraordinary results As a typical entrepreneur with a grasshopper mind, I found this book to be extremely powerful. It helps to focus your mind in a most acceptable style and has a great knack of making you think about priorities and how to achieve them.
Buy now from Amazon

Rich Dad Poor Dad
by Robert T Kiyosaki
'What the rich teach their kids about money - that the poor and middle class do not!' This world-famous book has now spawned a whole industry and made Robert Kiyosaki rich enough to teach kids about money. A compelling read but should probably be taken in spirit rather than as fact. I am sure the stories are true but they may not all be 100% applicable to your own personal circumstances.
Buy now from Amazon

The Power of Less
by Leo Babauta
'The 6 essential principles that will change your life' Do you seem to always have a pile of e-mails to answer and a to-do list that gets longer rather than shorter? If so, you might find this book both interesting and useful. It tackles time management in a very modern, and direct way. Being honest, most of the strategies are fairly simple but it really does help to see them printed in a logical and easy to use format.
Buy now from Amazon

The Beermat Entrepreneur
by Mike Southon & Chris West
'Turn your good idea into a great business' Based on the theory that some of the best ideas have been hatched by writing a few scribbled notes on the back of a beermat, this step-by-step guide includes all the theory that you need but broken up by a series of these scribbled notes.
Buy now from Amazon

Never Work Again
by Erlend Bakke
Work Less, Earn More and Live Your Freedom Written with real belief and based upon personal experience. Even so, 'Never Work Again' is a brave title. It is pleasing to be able to report that the confidence was well-founded - it does succeed in stimulating thoughts about how to make the most of every minute and this will undoubtedly lead to improvement to both self and to business.
Buy now from Amazon

Freedom From Bosses Forever
by Tony Robinson OBE
Freedom from Bosses Forever shows you how to gain the bare enterprise-ready essentials in order to successfully start your own small or home business (and escape the rat race). If you find the majority business books a bit too much like going back to school and wished that there was a more enjoyable way of learning, this book is definitely for you! Although written with great humour, it is also obvious that the author understands the reality of starting a business and the challenges that this can present.
Buy now from Amazon

Don't Sweat The Small Stuff
by Richard Carlson
'Simple ways to keep the little things from taking over our lives' Not a business book as such but certainly a great help if you want to keep everything in perspective when the pressure starts to build. Short snappy two-page chapters with titles like: 'Be happy where you are' and my personal favourite - 'If someone throws the ball, you don't have to catch it'.
Buy now from Amazon

6 Months to 6 Figures
by Peter Voogd
No BS, No fluff, No Academic Theories, and No Sugar Coating. Just real world, tactical, hard core strategies from being in the trenches. A great sales training book and route map to succeeding at work. Although this book focuses very much on corporate progression and salary increase, many of the lessons are equally applicable to running your own business.
Buy now from Amazon